An out of tune note is a wrong note!
Wrong notes I can forgive, but not singing unmusically!
Never sing louder than you can sing pretty!
A choir is not a democracy, it's a benevolent dictatorship!
If you're talking, you are wrong.
Do something with the long notes!!!!!
At Leon if you do something twice, it's a Tradition!
There can never be too much love in the world.
Never pass up an opportunity to create beauty!
Dr. Judy Arthur, has been making music in Tallahassee since she first came to FSU as an undergraduate in 1968. For thirty-eight years Dr. Arthur worked with the amazing students and faculty of Leon High School. She directed a program of seven choirs, expanded Leon's general music offerings, served as Executive Director of an active non-profit, Leon Friends of Music, Inc. and developed a Summer Musical program that continues to attract talent from all over Leon County.
After retiring in 2016, she freelanced as a collaborative pianist at FSU for one year, accompanied several choirs, and then joined the music education faculty in a part-time position in Fall, 2017. Fall Semester, 2018, she was given a two-year appointment as Assistant Professor of Choral Music Education in the FSU College of Music. She has taught Advanced Choral Methods to both undergraduates and graduate students, Freshmen Seminar during Fall Semester, and she has conducted the historic and fabulous FSU Women's Glee Club.
For three summers the Summer Choral MME program has provided an opportunity to work with extraordinary young teachers from all over the country. Summer 2020 will be online due to our current Covid-19 crisis.
Dr. Arthur has served on the FSU Summer Choral Music Camp faculty for several years, but this year the regular Camp fell victim to the pandemic! Dr. Arthur's lifelong association with FSU College of Music began when she attended the FSU Summer Camp in 1966 and 1967.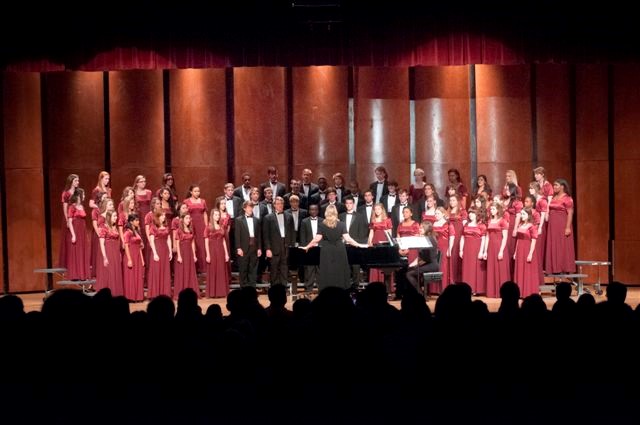 Active in professional organizations that promote choral singing, Dr. Arthur enjoys working in clinic settings and welcomes opportunities to conduct honor choirs or workshops. She continues to be a frequent adjudicator/clinician. During her Leon High School years she served as President of the Florida Vocal Association and the Florida Chapter of the American Choral Directors Association. She served on the boards of these organizations for many years, and still serves as an adjudicator trainer for FVA. Dr. Arthur has organized many state conferences and also served on several planning committees for Southern Division conferences. She has also managed and accompanied choirs for Division and National ACDA events.
Dr. Arthur previously served as collaborative pianist for the Collegians (Men's Glee Club) 2016-2019, under Dr. Andre J. Thomas. She served as the collaborative pianist for the Tallahassee Community Chorus for 20 years, under the direction of Dr. Andre Thomas, and continues in that position under Dr. Michael Hanawalt. She accompanied the Tallahassee Community Chorus at the National ACDA Conference in Kansas City, February 2019. During the 2017 National ACDA Conference she was the collaborative pianist for conductor, Eric Whitacre. Other conductors she has collaborated with include Professor Rodney Eichenberger, Dr. Judy Bowers, Dr. Jo Michael Schiebe, Dr. Kevin Fenton, Dr. Brad Holmes, and many others. However, her most important and long-standing collaboration has been with Dr. Andre J. Thomas, FSU Director of Choral Activities for 32 years. Her association with him has led to many wonderful musical experiences and she will always appreciate his incredible support and guidance.
Playing the piano has been an important and joyful part of Judy's life. She started playing piano and organ for church choirs at a very young age, and has continued to accompany countless rehearsals and performances at the high school, college, and professional level. Her piano skills enhanced her work as a high school choral director, and gave her many opportunities to travel and work as a free-lance collaborative pianist.
Working with musical theatre groups is one of Judy's favorite ways to spend time with friends in the music community. After many wonderful years of musical productions with Leon High School, Judy now works with Director, Naomi Rose-Mock, in community theatre groups such as Quincy Music Theatre, Theatre Tallahassee, Monticello Opera House, and Faith Presbyterian Productions. 2017-2020 productions include Little Women and A Christmas Carol (Faith) Into the Woods and My Fair Lady (QMT). Godspell and A Christmas Carol (Faith) and Little Women for the Monticello Opera House.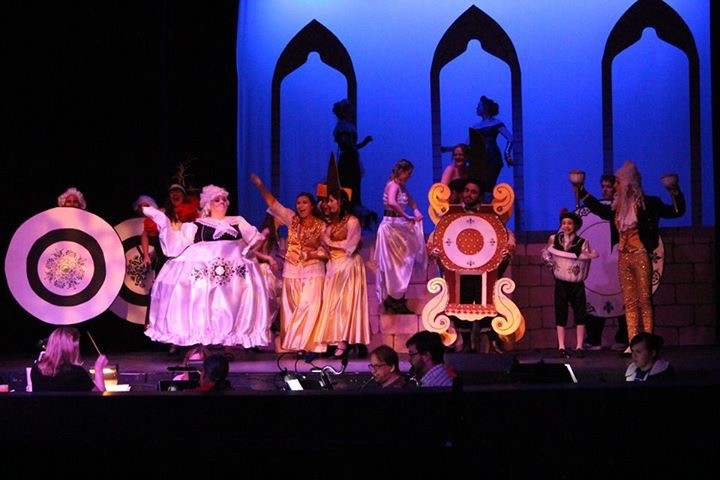 Pictured here, the Quincy Music Theatre production of Disney's Beauty and the Beast, February, 2017 and the Leon Production of Les Miserables, Summer Musical 2012, the first production on the newly renovated Leon Performing Arts Theatre stage and her first production with Director Naomi Rose Mock. Their collaboration has been one of the most rewarding partnerships in her professional life.